Parish Council Meeting – Wednesday June 8th
Speedwatch
If you are interested in finding out about the Speedwatch initiative and perhaps volunteering to monitor traffic speeds in Woodhurst, a representative from Speedwatch will be addressing the next Parish Council meeting, so do please try and attend.

The Village Hall Committee are delighted to present their plans for the replacement of the existing structure with a purpose built Hall, incorporating energy efficiency measures and a flexible design to facilitate a variety of community uses of the new building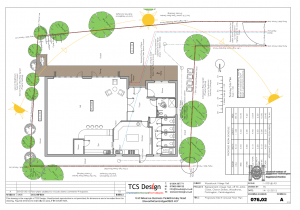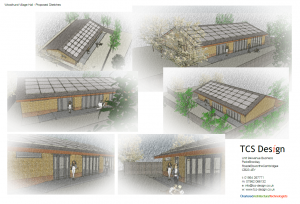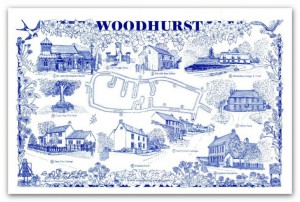 We are pleased to offer for sale Woodhurst Tea Towels. They are available in either Blue or Green and are priced at £4.99 each. They are available from Fullards Farm (please ring 01487 824356 before travelling) or at all Village Events including the church advent fair, bar nights, etc.
Customers wishing to order by post should send a cheque, payable to Woodhurst Village Hall, to
Fullards Farm,
South Street,
Woodhurst,
Cambridgeshire,
PE28 3BW
Please add £1 to cover post and packing and indicate which colour you require. Please allow 28 days for delivery
Amazon Adverts
If you visit Amazon by clicking the adverts on this site, Amazon will give around 5% of whatever you spend there, which will be donated to the St John the Baptist Church in Woodhurst